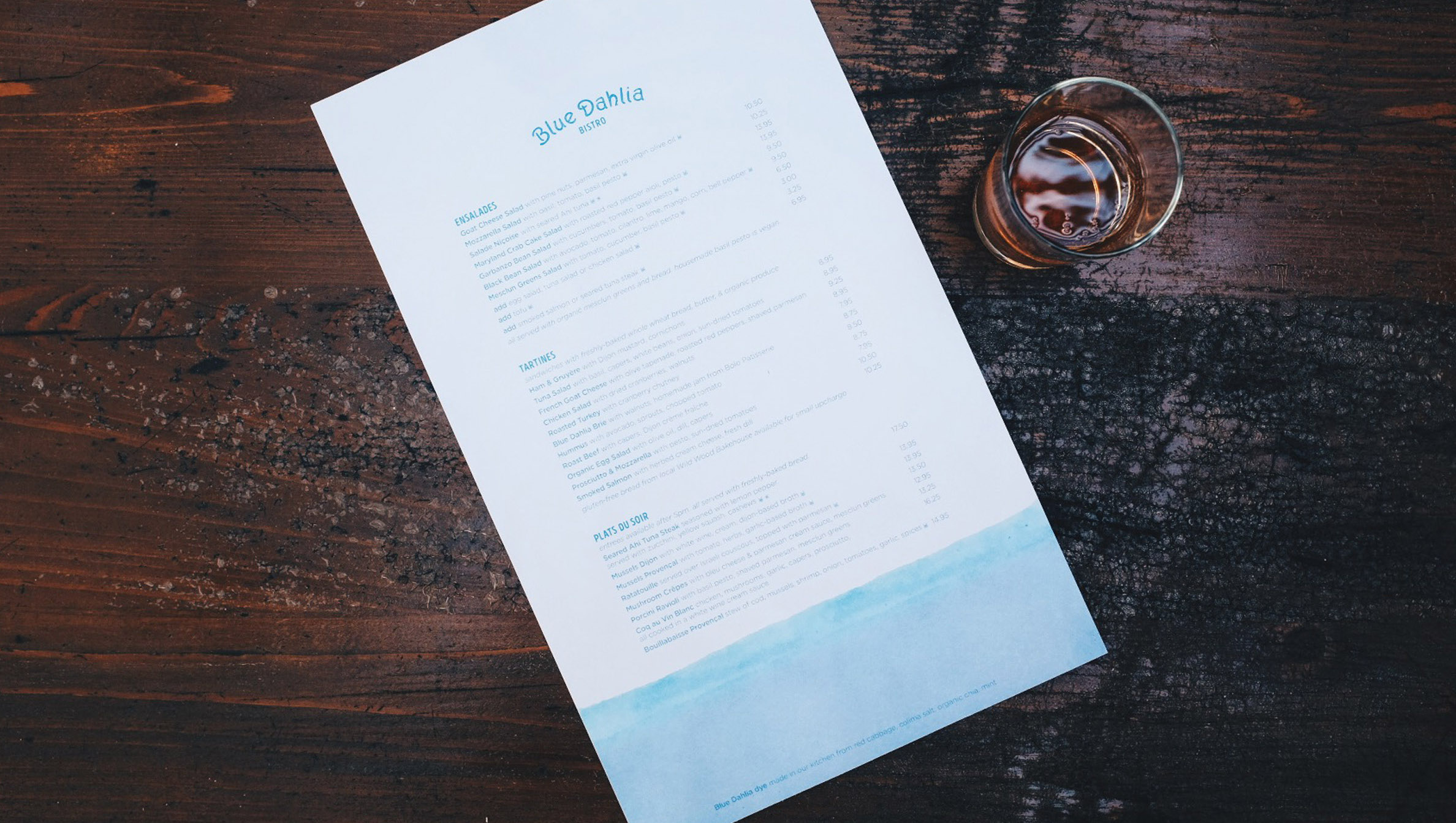 Blue Dahlia Bistro
Blue Dahlia Bistro prides itself in preparing simple and sincere food with organic and natural ingredients.
We thought they should create their menus in the same way.
Using ingredients found in their kitchen, we came up with a recipe for a 'Blue Dahlia dye' that we could use to print the menus and business cards.
Watch the menu being made in the kitchen: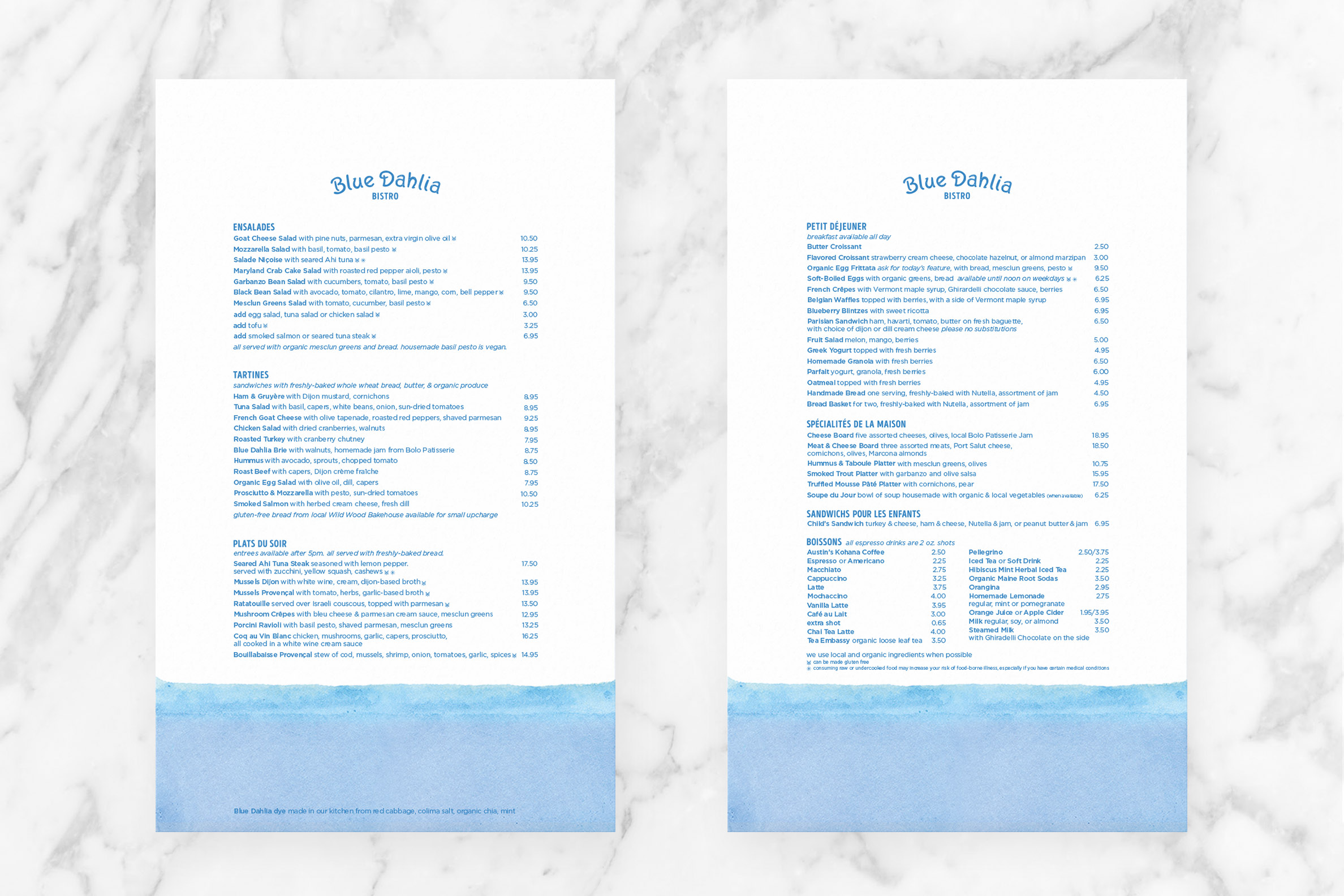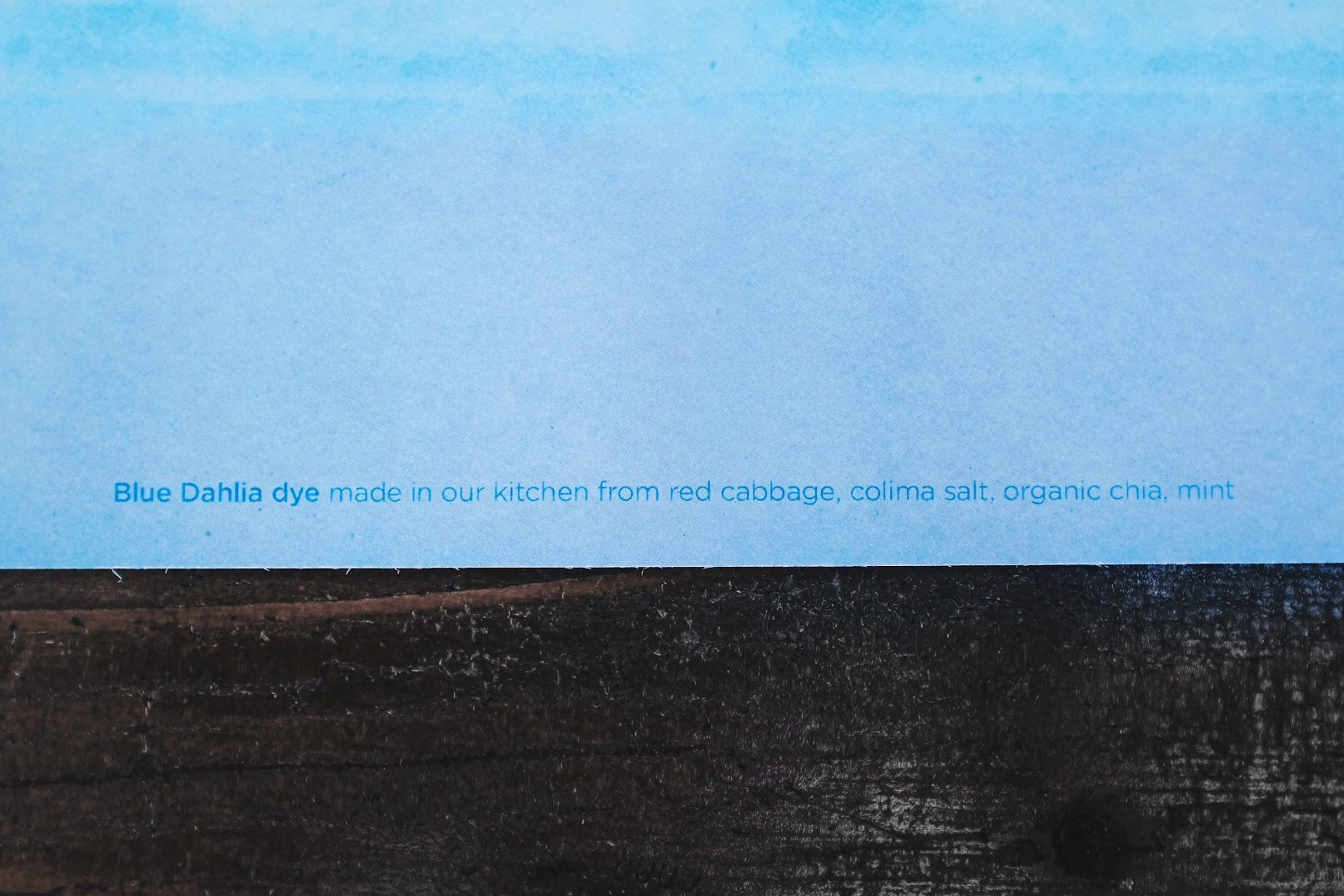 We refreshed their brand behind this concept and created a new logo, business cards, menus, and website.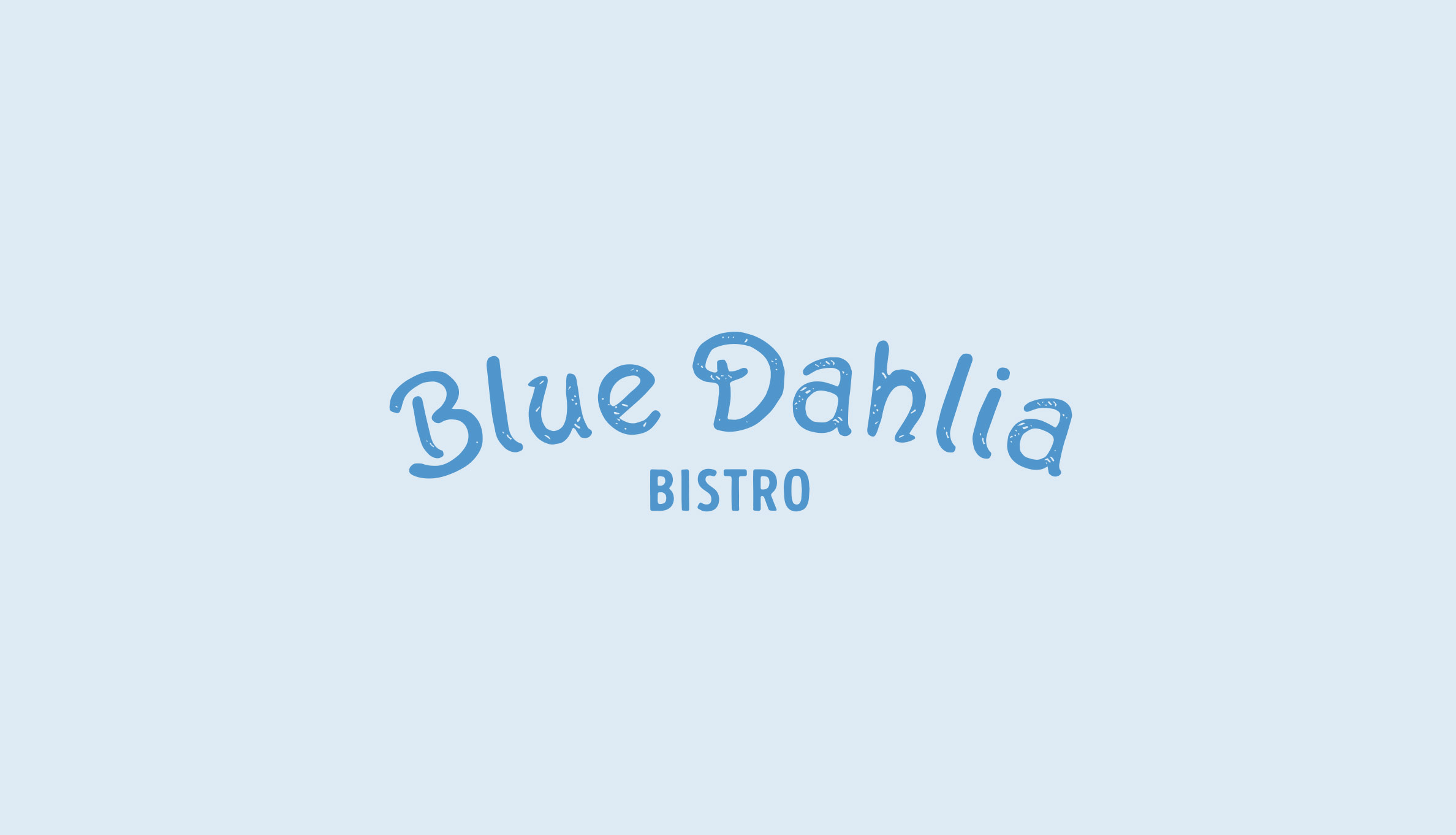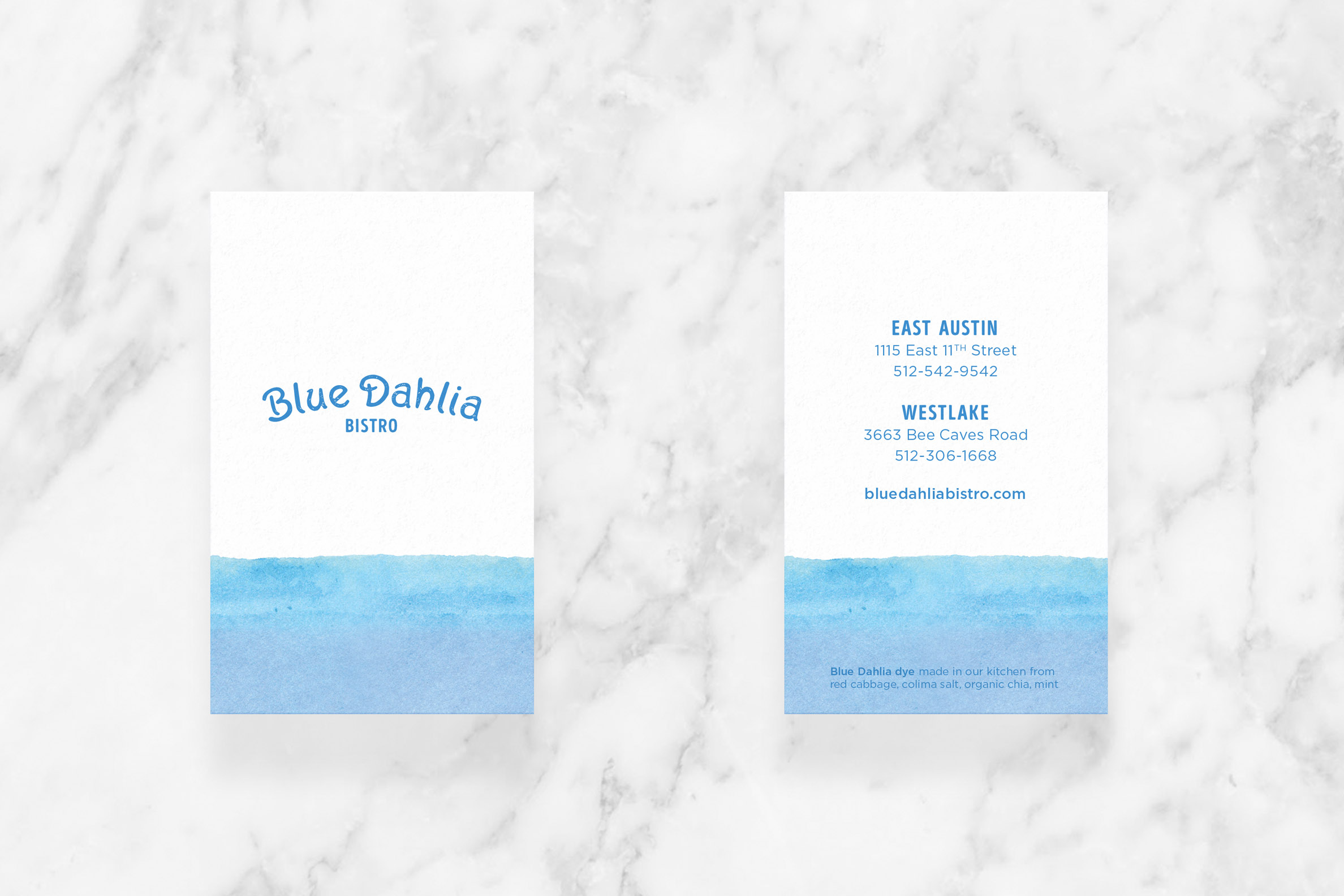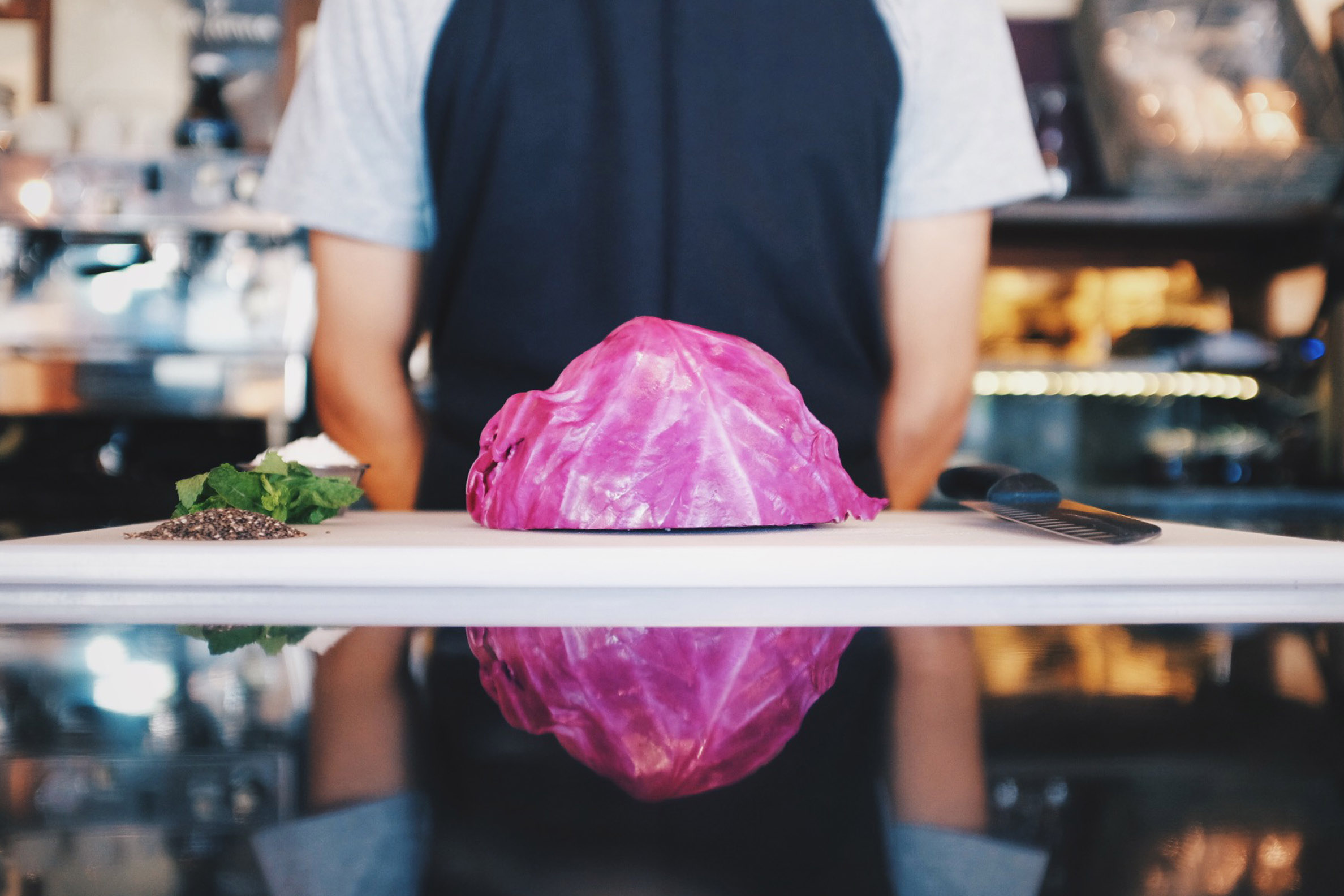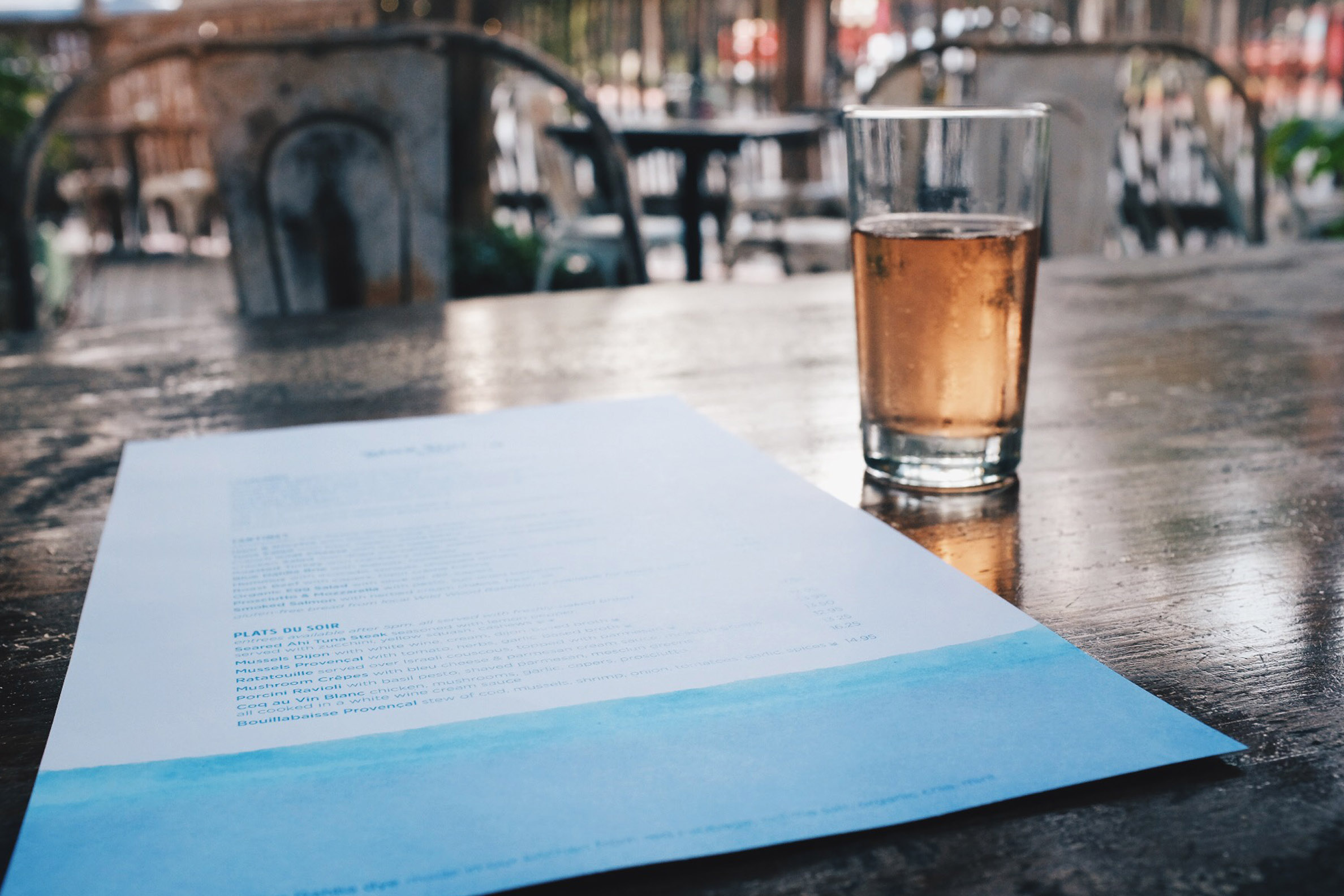 Designer / Rohin Bhalla / 2015
Creative Director / Morris Dávila
Video / Alan Dávila
Photos / Morris Dávila
Client / Blue Dahlia Bistro / Austin, USA